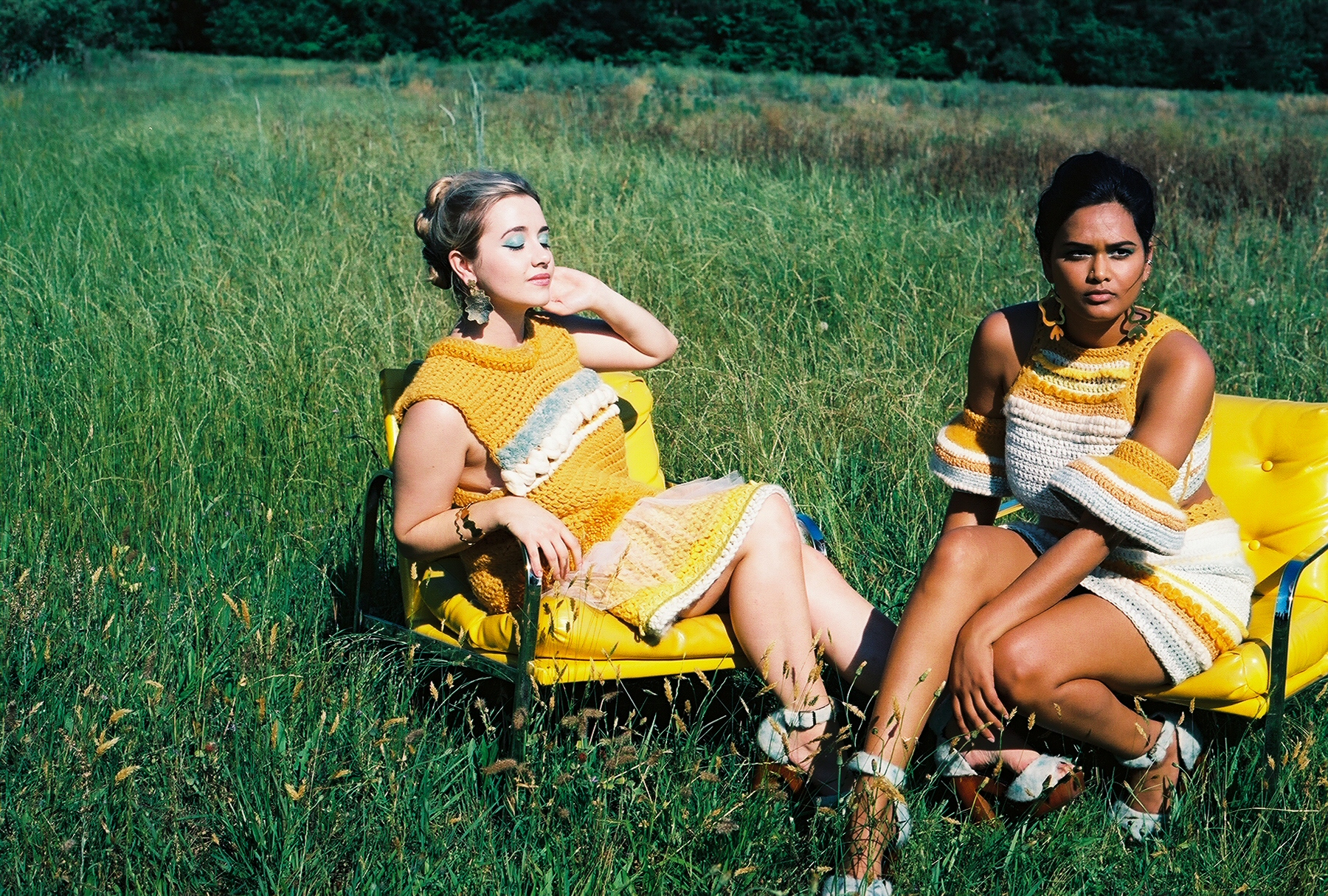 This collection was created as a part of NC State's 2017 Art2Wear fashion show responding to the theme, the Art of Déjà vu. Art2Wear is an annual student-organized runway show that presents fashion, costume, and wearable sculpture created by the students of the College of Design at North Carolina State University.


"Taste and smell alone, more fragile but more enduring, more unsubstantial, more persistent, more faithful, remain poised a long time, like souls, remembering, waiting, hoping, amid the ruins of all the rest; and bear unflinchingly, in the tiny and almost impalpable drop of their essence, the vast structure of recollection."
–Marcel Proust, In Search of Lost Time

In response to the 2017 Art2Wear theme, my collection Madeleine was dedicated to the Déjà vu of taste and smell. French novelist Marcel Proust is famous for his madeleine moment in his book, In Search of Lost Time, when one taste of a madeleine cake with tea brings him intense flashbacks of memories from his childhood.

As can be inferred from Proust's writing and simply from being a human being, flavor is inseparable from nostalgia. Taste and smell have the ability to evoke one's most vivid memories, transporting the mind back to a different time or place. By breaking down my family recipes and their essence, my collection aimed to encapsulate the design of food and explore its power of memory.

Madeleine is a collection composed of crochet and felt garments. Each look embodies a single recipe through palettes of texture and color, creating a visual connection between each look and the associated nostalgia. Elements of 1960's fashion and art come into play since a lot of these recipes were passed down from my parent's childhoods into mine. (Also maybe because I was watching a lot of Mad Men at the time.)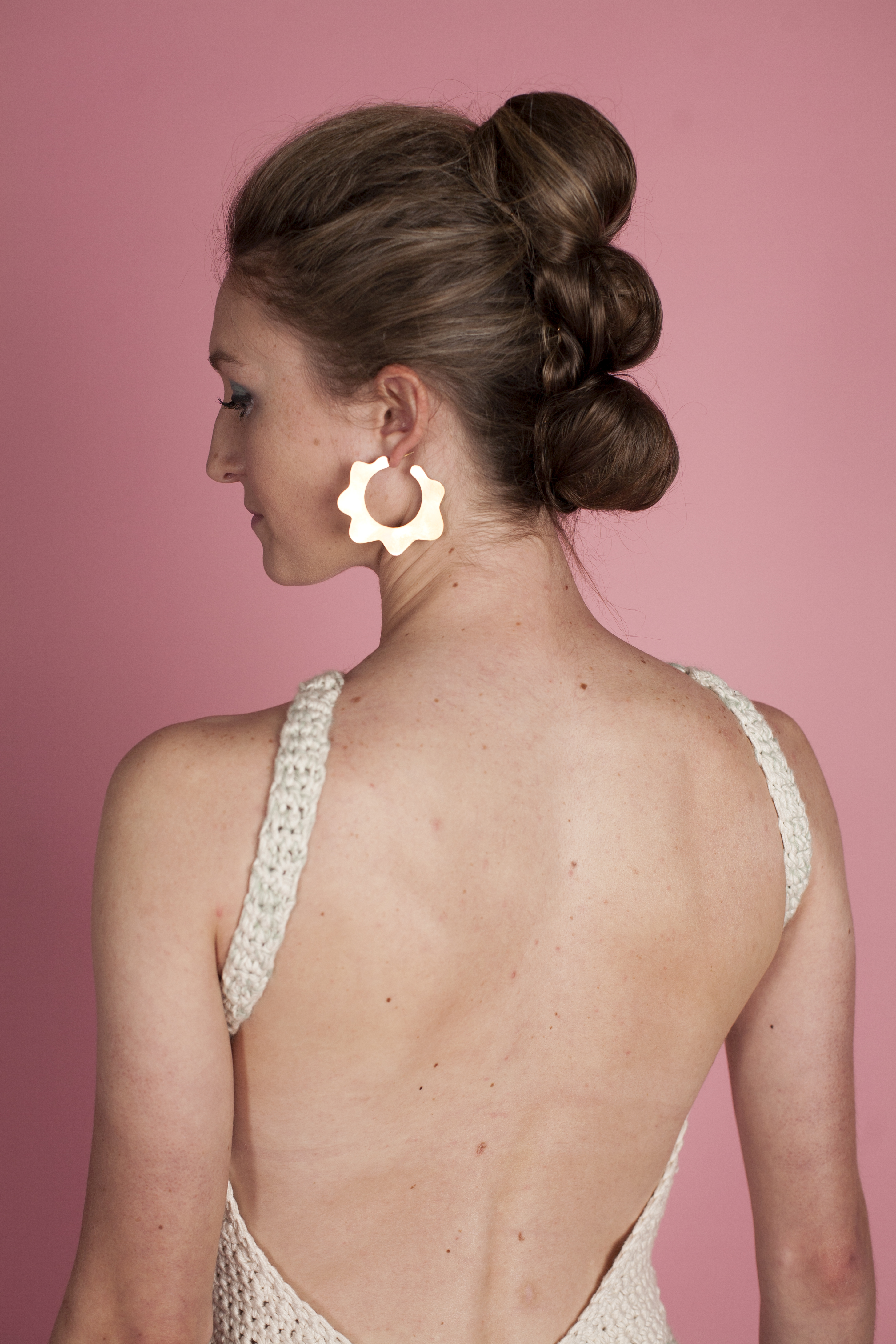 Kamphoefner Cookies
Modeled by: Olivia James

A crocheted white pima cotton underdress with seafoam heathering, paired with a tulle overdress with nuno felted letters.

This recipe and letter were written by dad to my mom while he was attending The College of Design at NC State, the same school I would eventually attend and spend all this time knitting. Henry Kamphoefner was the Dean of Design at the time and his wife Mabel would bring cookies to my dad's architecture seminar.

This one goes out to Joan and Joel — thanks for my existence, for sending me to college and of course thanks for all the cookies.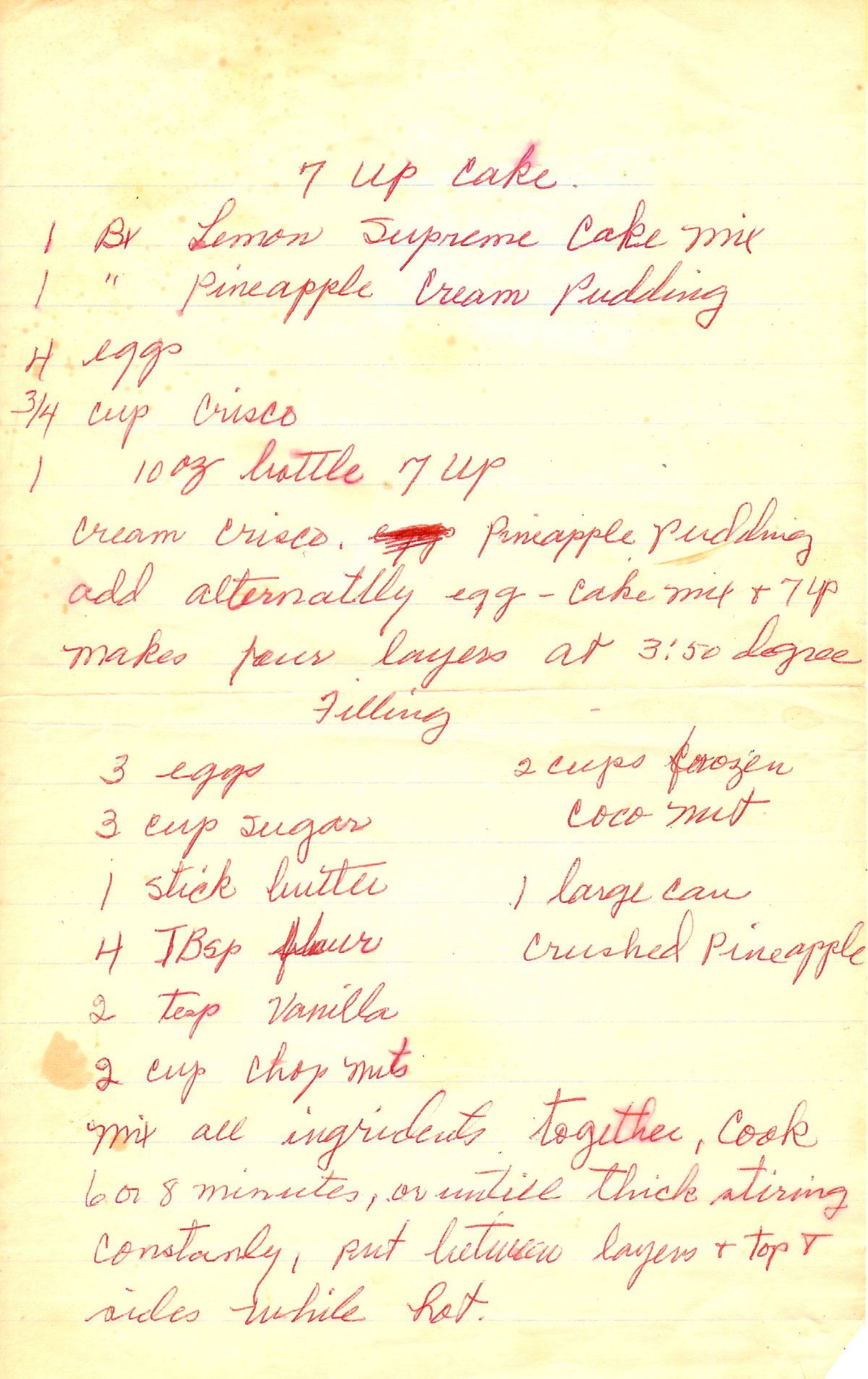 Sprite Cake
Modeled by: Leigh Tyson

A crocheted two piece top and skirt with detached hoop sleeves and overlayed needle felting.

Sprite Cake is a recipe straight from my great grandmother's kitchen. It is somewhat strange, inarguably the best cake in exsistence and tastes like lemony summer birthdays.

Neon yellow fluffy cake layers alternate with a super textural and goopy "filling" instead of icing, consisting of coconut, pecan and pineapple.

Party Punch
Modeled by: Sarah Hardison

A boxy felted two-piece top and skirt with knit side panels and collar.

Party punch is a scientific miracle. The birth of the mysterious fluff created when ice cream is added to soda will always leave me mystified. Like it was scooped straight from the ocean, this seafoamy alchemy begs to ladeled out of a swimming pool sized punch bowl, into dainty glass chalices and holiday themed solo cups.

Cranberry Apple Casserole
Modeled by: Cristina Wright

Cropped fuchia chrocheted sweater with baby bell sleeves, paired with crocheted seafoam shorts with accent buttons.

Cran apple casserole is my family's cranberry staple for the holidays. It's bassically a dessert pretending to be a side dish. Best served straight from the fridge in a tupperwear container at 9am the day after any major holiday.

Frozen Banana Salad
Modeled by: Elizabeth Folk

Crocheted cream pima cotton pants with seaofoam heathering and accent buttons, paired with a tulle and felt bell sleeved top with nuno felted dots.
Frozen banana salad is like a hard pretend ice cream, made out of sour cream and studded with maraschino cherries, nuts and crushed pinapple. Pulled straight from the freezer in a brownie pan, served in perfect icey squares.

Hidden cherries await, ready to be excavated on your 70's dinner party polar expedition.

Corn Casserole
Modeled by: Julia Dent

Bouncy crocheted dress with pom and tulle detailing.

This is my grandmother Inez's very important cheesy spoon bread that must be served at Thanksgiving.


Felted Shoes
All shoes were applied with hand felted pieces for distict fuzziness.
Process

Mood


Sketches